Release Results Management
The Release Results tab from the Project Information page displays all the release results of a project when executing the release goals prepare and perform.

To view the release result, click the View Result link in-line with the release goal being executed.
The Triggered by field displays the username of the person who initiated the release.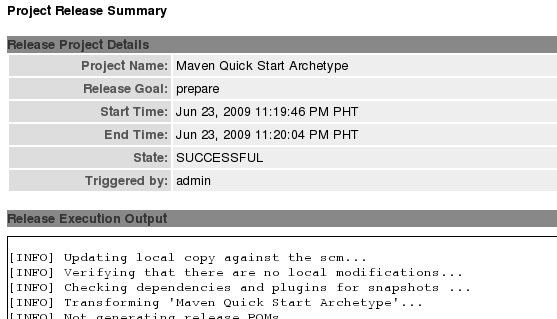 To delete release results, select the boxes beside the project name then click Delete.