Managing Project Groups

Adding a Project Group
From the home page (Group Summary) Use the the Add Project Group button

Then You will have the project Group detail.

Some fields are mandatory :
Project Group Name
Project Group Id
Editing a Project Group
From the home page (Group Summary), click the project group name link.
The project group information will then be displayed.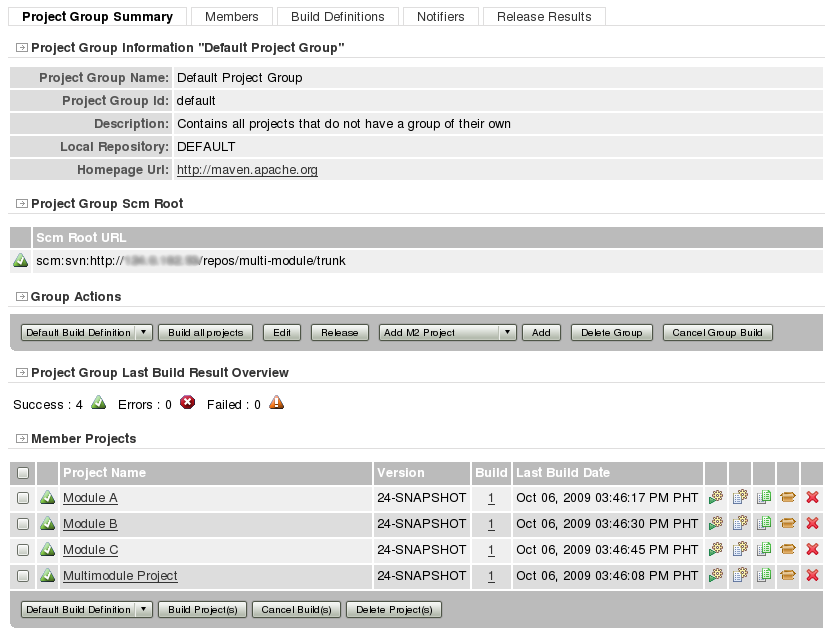 Then, click on the Edit button.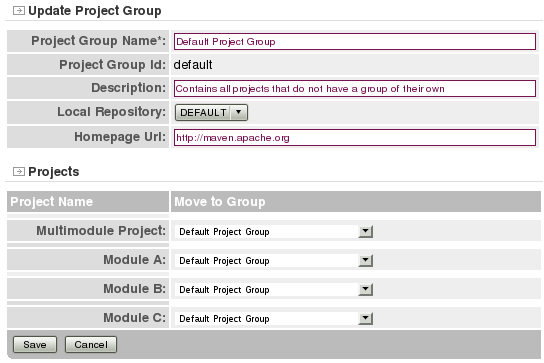 The following fields can be updated:
Project Group Name: The name of the project group.
Description: A brief description about the group.
Local Repository: The specific repository used for the project which points to the exact location of the repository in the machine used for building.
Homepage Url: The site of the project.
And, projects can be moved to another project group.
Deleting a Project Group
There are two ways to delete a project group.
From the home page (Group Summary), click the Delete icon to the right of the group you wish to delete.
From the Project Group Summary page, click the Delete Group button.
Confirm the deletion
Note that user roles for this project group will not be removed. This is intentional so that if you are sharing a user database among several Continuum instances, users will still be able to access the same group on a different server.