When you edit a project from the Group Summary page, you will see basic information. The first part of the page contains information regarding:
project name
project version
project SCM URL
project Last Build Date
all build definitions attached to the project

With the Edit button, you can change some project information like the SCM URL if your project was moved. With the Build Now button, you build the project manually with the default build definition.
The second part contains information regarding:
project notifiers
project dependencies
project developers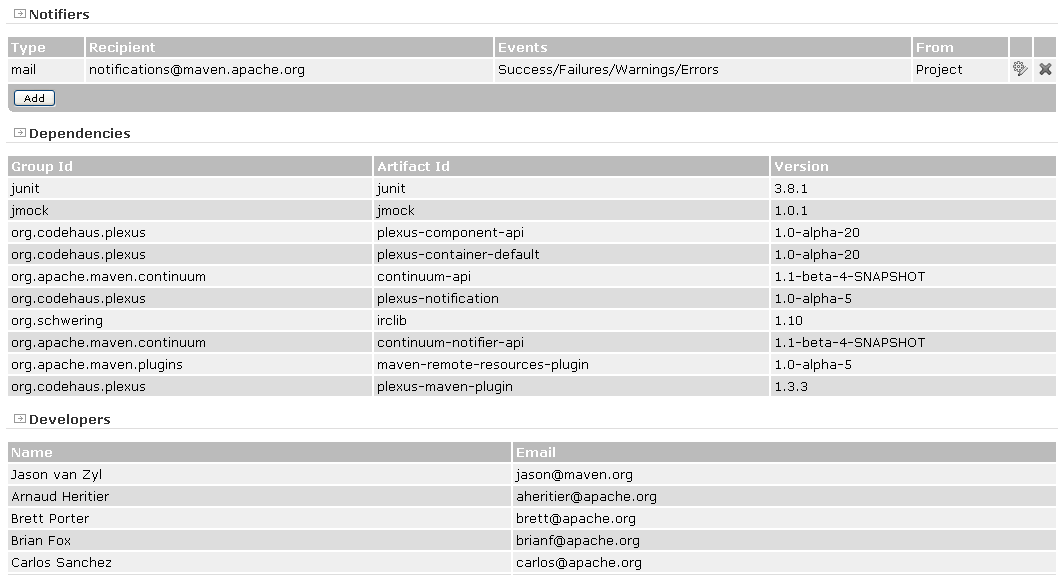 You can view all project's Build Results with the link Builds. You will see all build results summary: start/end time, result. It's possible to delete some build results with checkboxes.

Now you can edit a build result